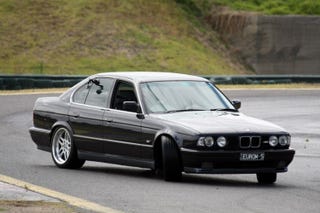 We're all guilty of it: spending untold hours watching automotive videos, most of them car reviews, some of them user submitted – all of them captivating. It's an addictive pastime that has resulted in cold food, cold looks, and warm hearts all around the world.
Michael Taylor, a Toronto based TV producer recently told me, "Back in the'70s, I always thought: cars are dynamic objects, they should be shown in moving pictures – not through still photos and writing." A few months later TopGear was launched, and my TV producer friend begrudgingly (and successfully) went on to produce movies and TV shows throughout his career – leaving the gear-head stuff to the Brits.
TopGear has certainly set the gold standard for automotive videography – but they're not the only ones producing exciting and captivating automotive video. There is an abundance of such films, and today's Opposite Lock will focus in on the best of them – or at least a few of our favorites.
Queue the pop-corn.