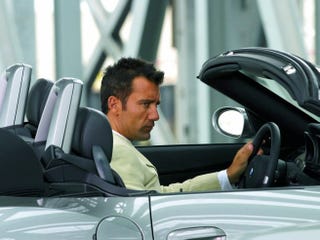 All the BMW fans and not only are most likely familiar with the BMW film series, The Hire. Averaging about ten minutes each, The Hire was a series of eight short films produced for the internet viewing from 2001 to 2002.
A form of branded content, all eight films featured popular filmmakers from across the globe, starred Clive Owen as the "Driver", and highlighted the performance aspects of various BMW automobiles.
The plots of each of the films differ, but one constant remains: Clive Owen plays "The Driver", a man who goes from place to place (in presumably rented BMW automobiles), getting hired by various people to be a sort of transport for their vital needs. Many of you know Clive Owen as one of the recent stars at Hollywood who played in movies such as Sin City, Inside Man, The International and Duplicity.