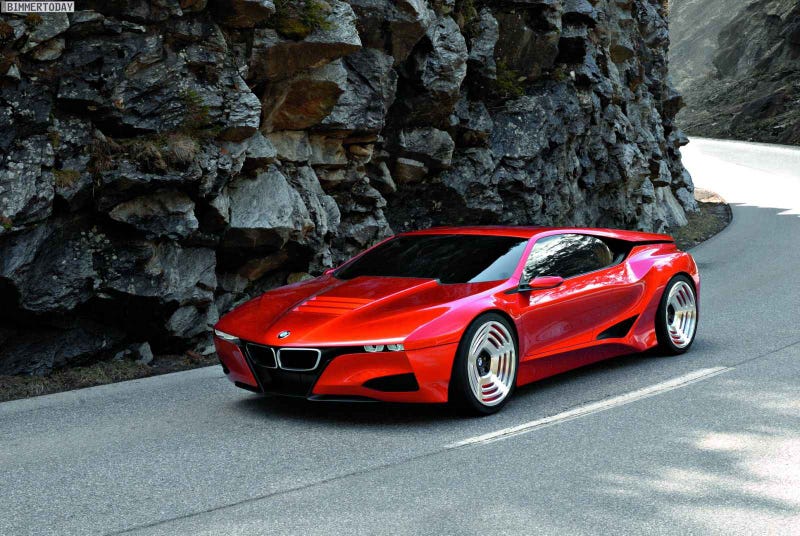 BMW has always been a big fan and supporter of concept cars. They love the damn things, and these last few years have been no different. With the recent demand for economical and 'green' motoring, BMW have been forced to go down the route of miles per gallon, but does that mean they won't be giving us cars that still fondle down below? Of course they won't!
The German's have thankfully kept their priorities in order – just with a few amendments like turbo engines instead of naturally-aspirated ones – and with a whole host of new concepts, we thought it would be a good idea to look at some of the best that BMW never put into production.
BMW M1 Hommage
The original, beautiful, over-priced M1 was the blueprint for all modern M-cars. Without that first flop – sales wise – the new BMW M5 would not be the car it is today. The M1 was a lovely looking car, technically brilliant and as quick as Gandhi in slippers, but it was ridiculously expensive compared to its rivals, and as a result, nobody bought one.
BMW learned their lesson, and since then we've had incredible M-cars – much like this 2011 M1 re-make. Unfortunately, BMW won't be putting this new M1 into production, which makes us sad, because, well, look at it. Have you ever seen such an aggressive piece of styling? It's like a hybrid between an MMA fighter and Bronson.
BMW CS Concept
See full list